Firsts in
POWERGRID

Transmission
Asset Management

POWERGRID Transmission System in Numbers
Firsts in POWERGRID
POWERGRID has been a leader in Indian Power Transmission Sector in terms of adoption of latest State of the art for improved operational efficiency of transmission assets. Since its inception, it has focused on integration of upgraded technologies in Power Transmission. Major operational highlights during its journey has been
1980

220kV D/c Bairasul – Pong put in service on 18th May, 1980 - Oldest asset in POWERGRID's network

1984

400kV Hyderbad Station commissioned on 20th Sept, 1984- Oldest substation in POWERGRID

1989

First Back-to-Back HVDC terminal established at Vindhayachal substation

1990

First 500kV HVDC bipole link established (Rihand-Dadri)

1991

First SVC commissioned at Kanpur, Uttar Pradesh (±140 MVAR)

1997

First GIS commissioned at 220kV Kayankulam substation - Station handed over to NTPC in 2007

2007

First 765kV AIS commissioned at Seoni, Madhya Pradesh

First 400kV GIS commissioned at Maharanibagh, Delhi

2012

Trial development of world's first 1200kV test substation at Bina, Madhya Pradesh

2013

Commissioning of 765kV Raichur-Solapur Transmission Line - Creation of One nation one grid one frequency

2014

Estbalishment of National Transmission Asset Management Centre (NTAMC) at Manesar, Gurugram (Haryana)

2015

Commissioned world's longest (about 1800 KM) multi-terminal ±800kV HVDC link between Agra and Biswanath Chariali

2019

World's highest altitude (above 11500 ft. or 3500 m) GIS station commissioned at Drass, (UT of Ladakh)

2020

Developed India's first 400kV digital substation by retrofitting conventional control and protection system at Malerkotla, Punjab

2021

India's first VSC based HVDC link commissioned between Pugalur and Thrissur

2021

World's first 400kV Natural Ester oil based shunt reactor
Transmission Asset Management
Power Grid Corporation of India Limited, a transmission licensee, takes continuous action regarding operation and maintenance of its transmission assets to ensure compliance with prescribed standards as well as to achieve high availability of the system for uninterrupted power supply to customers. POWERGRID's O&M activities are ISO certified and systems and procedures are revised periodically to abreast with the technology.
POWERGRID's transmission asset life-cycle management, risk management, and asset-related supporting activities are intended to support decisions on the optimal maintenance and renewal strategies, allocation of scarce resources and employment of reactive or proactive approaches.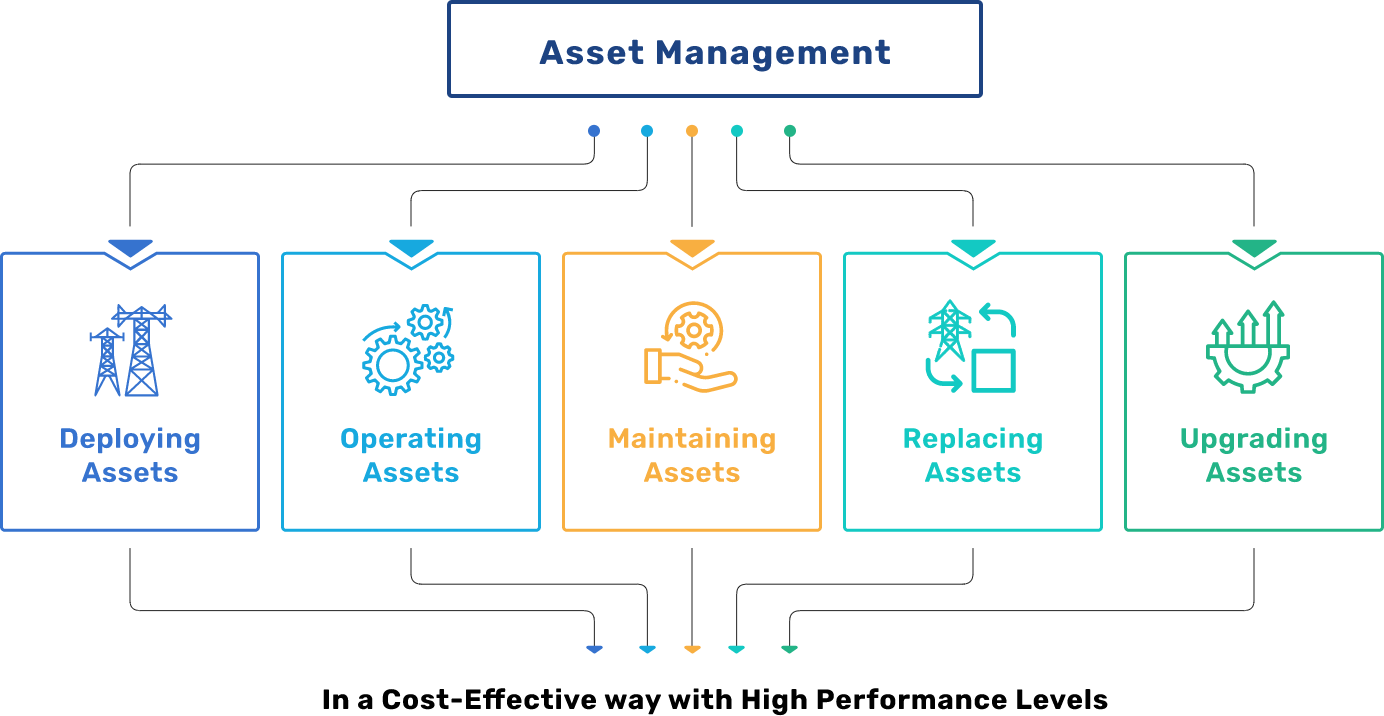 Asset managers are responsible for keeping assets healthy and operational, maintaining and optimizing asset life-cycle cost and value in a long-term perspective based on asset criticality and failure predictions. Designing replacement and maintenance programs implies achieving optimal capacity, higher equipment effectiveness, reliability and flexibility of the system, and as a result, lower maintenance costs, higher profit-making capability and increased financial returns on assets.
Transmission Line Maintenance Practice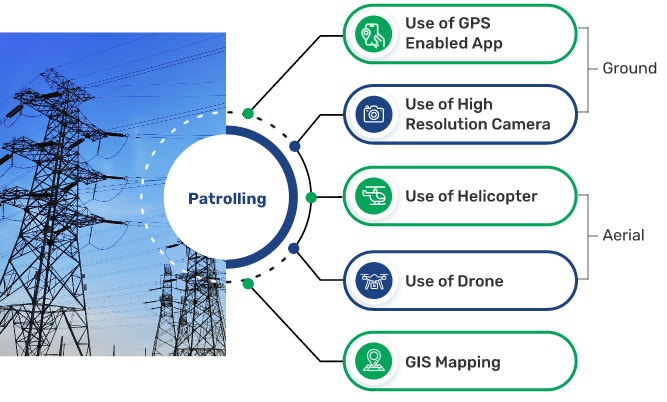 Substation Maintenance Practice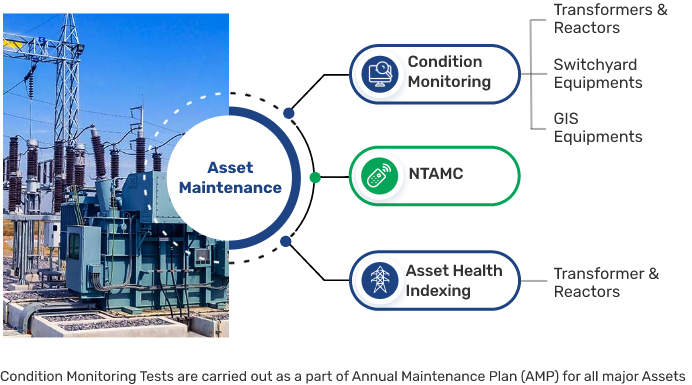 In terms of Operation and Maintenance of assets, POWERGRID has adopted several innovations in the last 5 years to improve system efficiency. Some of these are
CAPACITY Carrying 45% of India's Transmission Capacity
18

HVDC
substations

62

765kV
Substations

164

400kV
Substations

17

SVC/
STATCOMs

62

GIS
Substations

>280000

Transmission
Towers

>3600

Transformers
and Reactors