HRD Vision
To increase human capital by enhancing learning for achieving high performance in work related systems, processes and practices.

HRD Mission
The development of human capabilities to achieve Organizational objectives through world class learning interventions.
HRD Objectives
To build a structure and a framework for faster dissemination of information, ideas, trends, benchmarks and best practices.
To architect a learning process where employees will have ample opportunities to self develop.
To implement HRD training solutions and interventions for upgrading knowledge, skills and attitude of all employees for qualitative improvement in performance.
To integrate HRD with business strategy and implement HRD interventions keeping pace with the changing business scenario and latest trends in technology and management.
Establish strategic alliances with national/international management/educational institutes and the industry to inculcate an outside-in perspective and a global mindset.
Extend HRD interventions for the development of stakeholders.
Our Esteemed Clients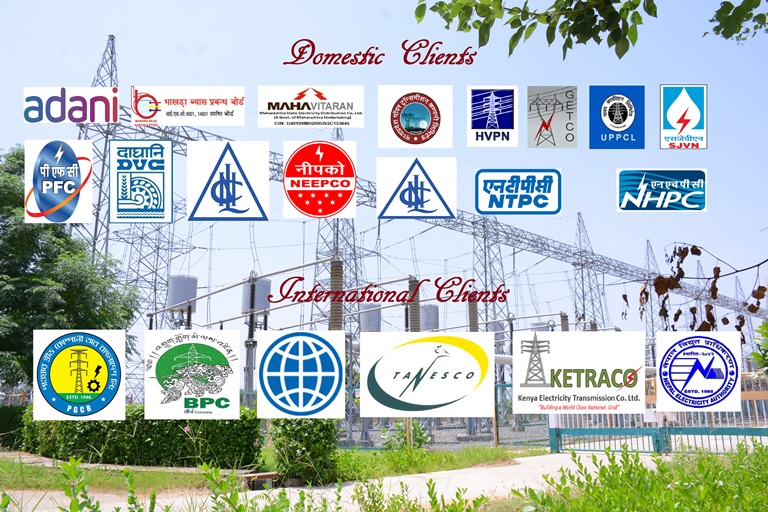 Infrastructure
World Class Training Centre to provide Training to POWERGRID Employees as well as other Power utilities (National & International) :
a) State of-the-Art Training Institute : POWERGRID Academy of Leadership (PAL)
A 25-acre knowledge park in Manesar, Gurgaon, POWERGRID Academy of Leadership (PAL) is a state-of-the-Art Institute of learning in Management & Technology setup by POWERGRID at Manesar. With dedicated subject matter experts having rich years of experience, the institute offers employees from power utilities both in India and overseas, best in class hands-on and classroom exposure in transmission technology and management covering all areas from concept to design to construction to commissioning to Operation and Maintenance of transmission projects.
The PAL Complex Showcases
Seven 35-70 seater smart class rooms with
advanced video conferencing facilities
One 250 seater auditorium with large panel
LED projection and modern acoustics
A modern electronic and hardbound library
Wi-Fi enabled complex
A 50 seater computer lab
Six 15-25 seater conference halls
Modern Hostel
Gymnasium, Yoga halls
b) National & International Training Consultancy
POWERGRID is a learning enabler in the field of technical and behavioral subjects to several international and national companies.
Under the Government of India scheme of North Eastern Region Power System Improvement Programme (NERPSIP), POWERGRID is undertaking Capacity Building and Institutional Strengthening (CBIS) studies for six states of NER viz Assam, Manipur, Meghalaya, Mizoram, Nagaland and Tripura.
Under the National Smart Grid Mission (NSGM), of the Ministry of Power, POWERGRID is imparting training on Smart Grid for Smart Grid Knowledge Centre (SGKC) at Manesar.
Having an extensive Technology Development division with labs and equipment, POWERGRID is a learning enabler to various power transmission utilities in Asset Management with Hands on Training along with specialized training of IEC Standards.
POWERGRID has been regularly imparting customized training programmes to employees of HVPNL, RVPNL, REC, PFC, BBMB, MAHATRANSCO, Siemens, ABB, KEC, PITCUL, POSOCO, GETRI, Powergrid Company of Bangladesh Ltd. (PGCB), Ceylon Electricity Board, Nepal Electricity Authority, Tanzania Electric Supply Co Ltd and US Energy Association, World Bank- CASA countries, South African Power Pool (SAPP), Bhutan Power Corporation, etc.
Long Term (Ten weeks) dedicated training programme on HVDC is designed and executed for the Engineers of Kenya Electricity Transmission Company Limited (KETRACO), Kenya.
State of the Art – POWERGRID Academy of Leadership (PAL), Manesar
Regional Employee Development Centres across the country.
Hotline Training at EDC, Hyderabad.
Contact Us (for all your corporate training needs)
| Name | Designation | E-mail Id |
| --- | --- | --- |
| Bipin Kishor Mundu | Chief GM (HRD) | bkmundu[at]powergrid.in |
| Shafiqur Rahman | Ch Mgr (HRD) | Shafiqur[at]powergrid.in |